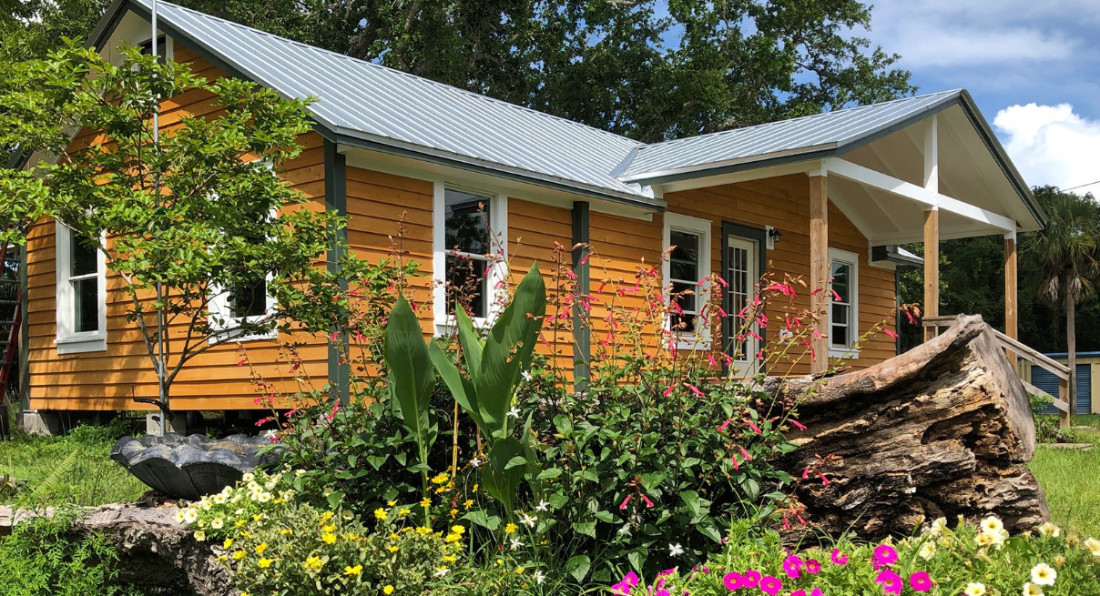 Step off the beaten path and find an intriguing mix of traditional and contemporary art, in a simple rustic setting under the shade of a live oak tree.  The gallery hosts occasional guest artist shows, workshops and special events in a range of art forms.  Located at the north end of Market Street, our front porch overlooks the gallery garden and historic downtown Apalachicola.
Wednesdays through Saturdays 11 a.m. - 5 p.m.
and by appointment.
850-370-1042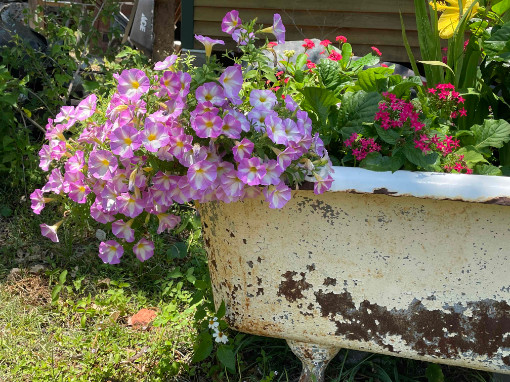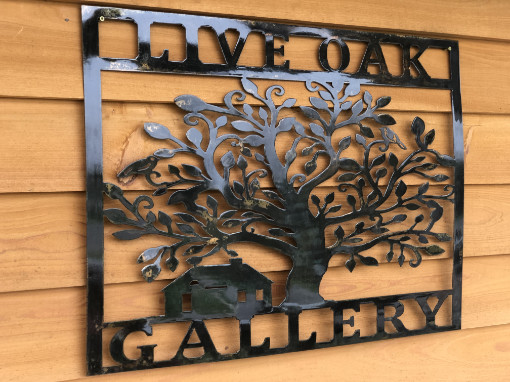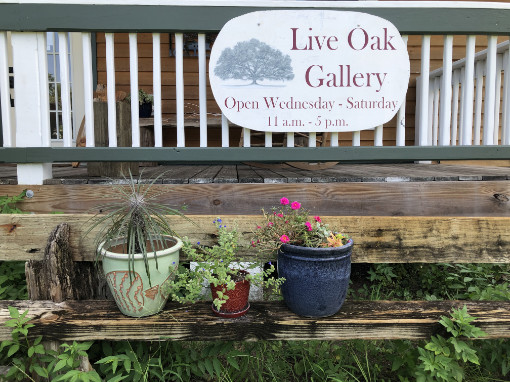 Calendar Note: Upcoming Workshop!
It is a special treat to have plein air painter, Cory Wright, as our guest at the gallery in September.  She will be leading a morning workshop at the Mill Pond pavilion on Thursday, September 14th.  Read on to learn more....
"A Plein Air Painting Mini-Workshop With Cory Wright"
Thursday, September 14th, 2023
8:30am-12pm ($75)

Join visiting artist, Cory Wright, as she guides you through her process of interpreting the landscape with an artist's eye. From scouting possible painting subjects, to developing a strong composition at the start, Cory will demonstrate how the orchestration of values, selection of colors, and use of varied brushstrokes enables her to quickly & efficiently clarify her thoughts around a unified theme in her alla prima plein air paintings.

For the first hour Cory will demonstrate using oils, however, this workshop is open to acrylic painters as well who can benefit from many of the same painting principles.  For the remaining 2 hours you will paint around the Mill Pond-Scipio Creek area, and receive one-on-one instruction at your easel, followed by a group critique for anyone who would like.
This workshop is intended for students with some experience.  Bring the supplies you are comfortable with, and whatever size canvas you would like.  For more information and to register, please call/text or email the gallery: 305-393-4306 or liveoakgallery@gmail.com.